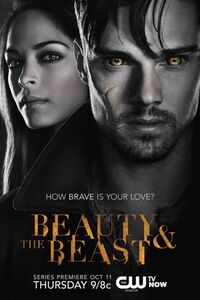 Cult fans, check out this other new show coming out on The CW! It's called Beauty and the Beast, but it's a darker take on the fairy tale and looks pretty good!
Remember Lana from Smallville? Well, Kristin Kreuk is back as the main character (the modern Belle) in this show, and she is kicking some serious butt!
Be sure to check out the wiki and the show when it premieres!
Ad blocker interference detected!
Wikia is a free-to-use site that makes money from advertising. We have a modified experience for viewers using ad blockers

Wikia is not accessible if you've made further modifications. Remove the custom ad blocker rule(s) and the page will load as expected.